Welcome to First Presbyterian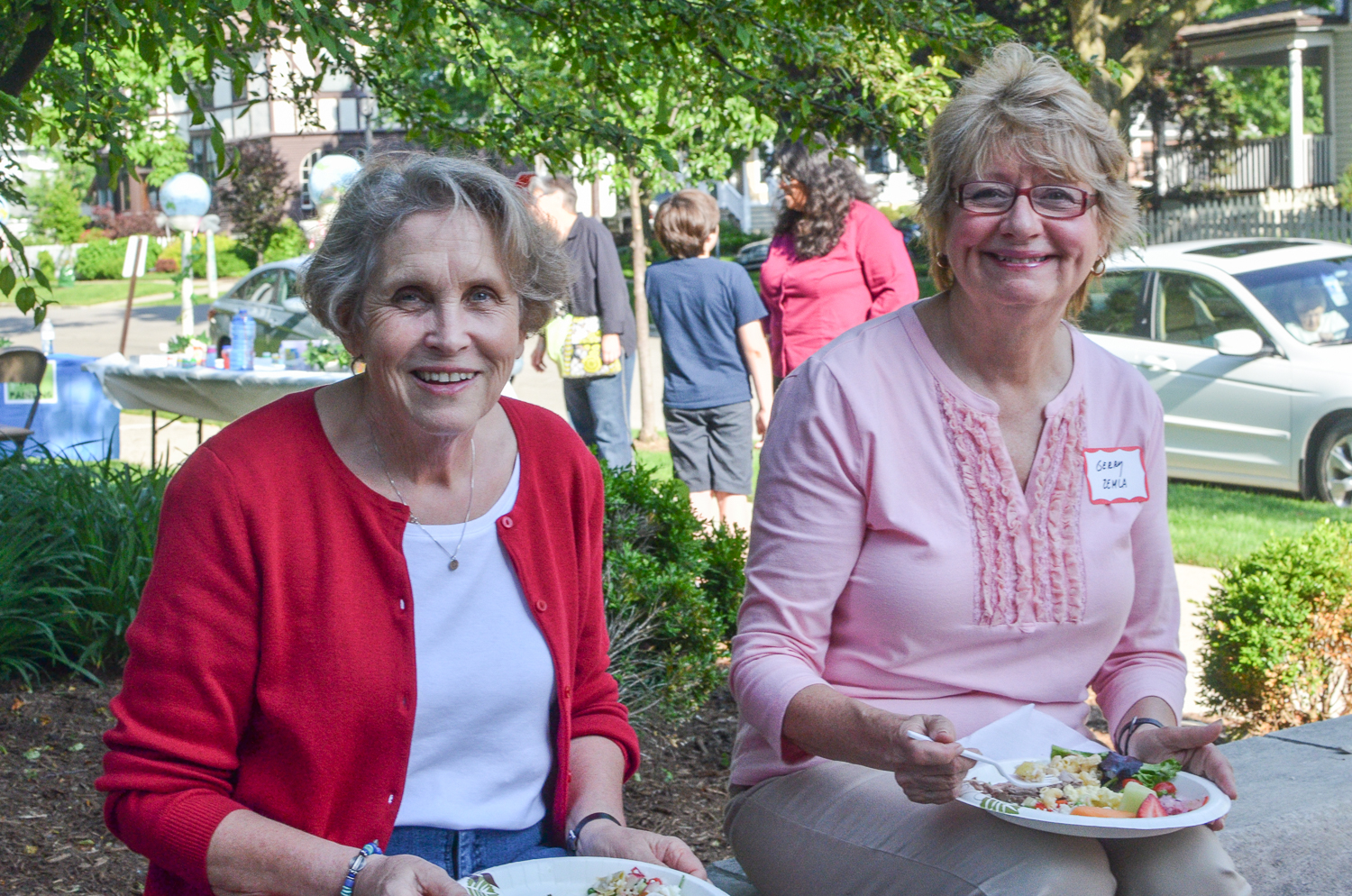 REACHING UP. REACHING OUT. REACHING YOU.
When Franklin D. Cossitt incorporated La Grange, Illinois, in 1879, he knew his new town needed churches—houses of worship where citizens could find spiritual nurture, dynamic community and opportunities for service. So serious was Mr. Cossitt in his vision that he personally donated several tracts of land throughout La Grange to be developed as congregations of various denominations.
From the beginning, the Presbyterians believed their property should be in service of the whole community, not just their own members. True to that founding spirit, First Presbyterian Church members strive to open their worship, fellowship and hearts to our immediate neighborhood, Chicagoland and the world. From a Communion table that is shared with anyone regardless of religious tradition or spiritual condition, to children and youth programs open to every age and background, First Presbyterian is dedicated to including all who seek fellowship and care.
We also believe that spirituality without service is unfulfilled. Jesus taught that the love of God is made real when expressed as love of neighbor. When pressed on the point and asked about neighbors, Jesus said our neighbors are the least, the last, the lonely, the lost. So, for the love of God, we seek to touch others with dignity, fairness, welcome and compassion. Through the Mission and Outreach page of this website, you can see how those principles are expressed through programs; but if you join us in worship, you will discover the heart of the Gospel.
Come visit us Sundays. You're welcome to the classic service 9:30 a.m. and/or the community service at 11:15 a.m. They're both attended by some amazing people who you need to meet.
We're having a great time being Christ's church in a Presbyterian fashion right here in La Grange, and we think Frank Cossitt would be proud.
If you have questions, email me at jkrogh@fpclg.org or stop by on Sundays—I should be there.
Grace and Peace,
Jonathan B. Krogh, Pastor